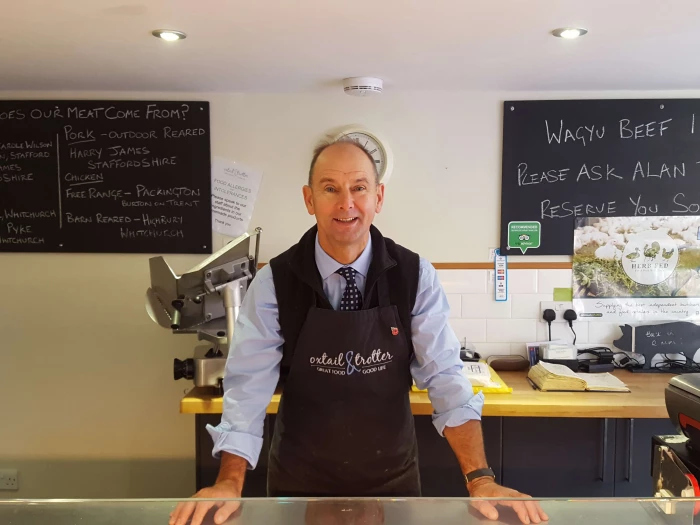 To enable you to get to know your village butcher, here is a Q&A he completed:
1. How long have you been in the butchery trade?
Full time for 41 years!
2. What would be your preferred Sunday roast?
Roast Beef with all of the trimmings – of course.
3. What do you do in your (limited) spare time?
I do a lot of walking, dancing & golf. I am a member at Brookfield Golf Club in Hankelow
4. What is your favourite & least favourite part of the job?
I honestly don't have a least favourite job in this trade – I enjoy every part of my job and always have!
My favourite part of the job is meeting & chatting to people
5. If you hadn't become a butcher what alternative career do you think you could have turned your hand to?
I think I would have joined the army.