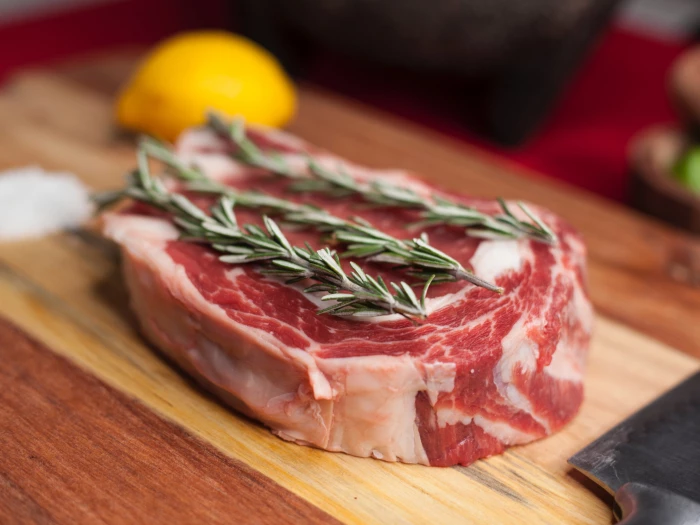 Kate and Hugh would like to formally announce that as of 23rd November 2016 that the business of Oxtail and Trotter is now owned by Alan Cornes.
Over the past four years we have lovingly restored and nurtured this wonderful business. We set up the shop back in 2012 with the view to provide the village of Audlem with a quality but contemporary butchery whilst providing meat from our small farm near Calverhall.
During this time we have built up a huge love for Audlem and the wonderful people that make it so special. Over the last 12 months we have been fortunate enough to take on a new farming business that is ten times the size of our last farm. This means that we are needing to spend more time building and caring for this new venture. As a result we don't believe that we can give our precious O&T the time it deserves. Then came along Alan with a desire and passion for the great art of butchery. Alan has had over 35 years experience of being and butcher and running his own business but is also driven by supplying the utmost customer service to his clientele. We discussed the option of Alan being more involved in our business and as they say 'the rest is history'.
Alan has been working with us since our Head Butcher Simon Carey was taken very ill. During this tough time Alan and others have been a huge help to us in keeping the business running smoothly and we are indebted to them for everything they have done.
It will be very much business as usual with Alan at the helm but with one or two new additions to the shop including fresh bread, pies and vegetables delivered to the shop daily.
We will continue to supply meat from our farm and help Alan source the best of locally sourced meat and poultry.
What about No 11? We developed No 11 with the long term view of creating a hub of complimentary businesses. This will remain in our ownership and we are fully committed to supporting all of our tenants in creating a vibrant courtyard.
Kate and Hugh would like to take this opportunity to thank all of our amazing customers and suppliers, who without, we would not have been successful. We'd also like to wish Alan all the success and happiness with Oxtail and Trotter, please continue to support him as well as you have supported us.
A final special thank you must go to Simon Carey for his huge commitment to us and Oxtail and Trotter. The journey would not have started without him. We wish him a speedy recovery and hope to see him back behind the counter with Alan in the near future.